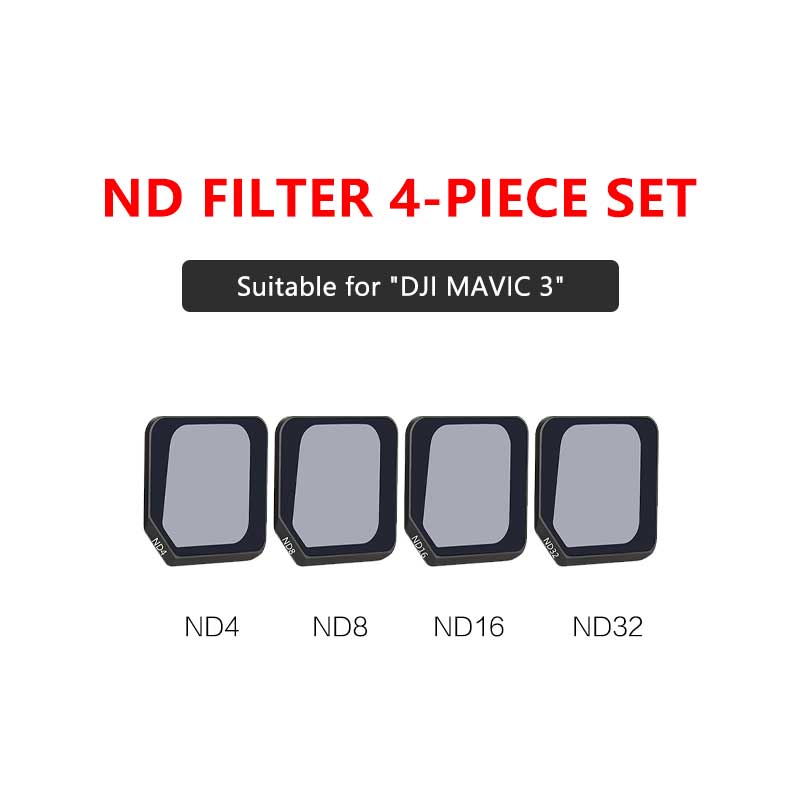 All filter Frame use Aviation aluminum alloy frame construction- Ultra lightweight design. No affect for the gimbal calibration
All Filter is import AGC optical glass for razor sharp images while maintaining the true color of photos.
All filter is Nano Coating - Each side of the glass element is coated with waterproof, Dustproof, Scratch-resistant, Oilproof making sure you are ready for all the adventures.
All filter have good design for each Drone and Camera and it is easy to install and uninstall .The All day Filter Kit from Huaco Technology is an excellent choice for professional videographer & Photographer who needs filter for all situation of the day .. It is also the perfect solution for professional cinematographers for getting cinematic aerial footage, with the right balance of contrast and colors.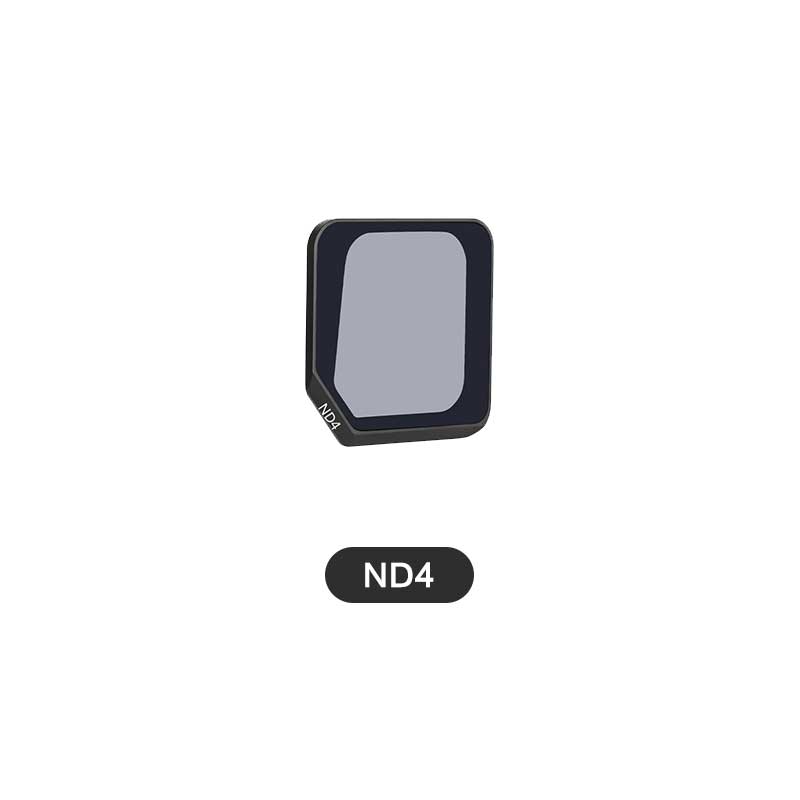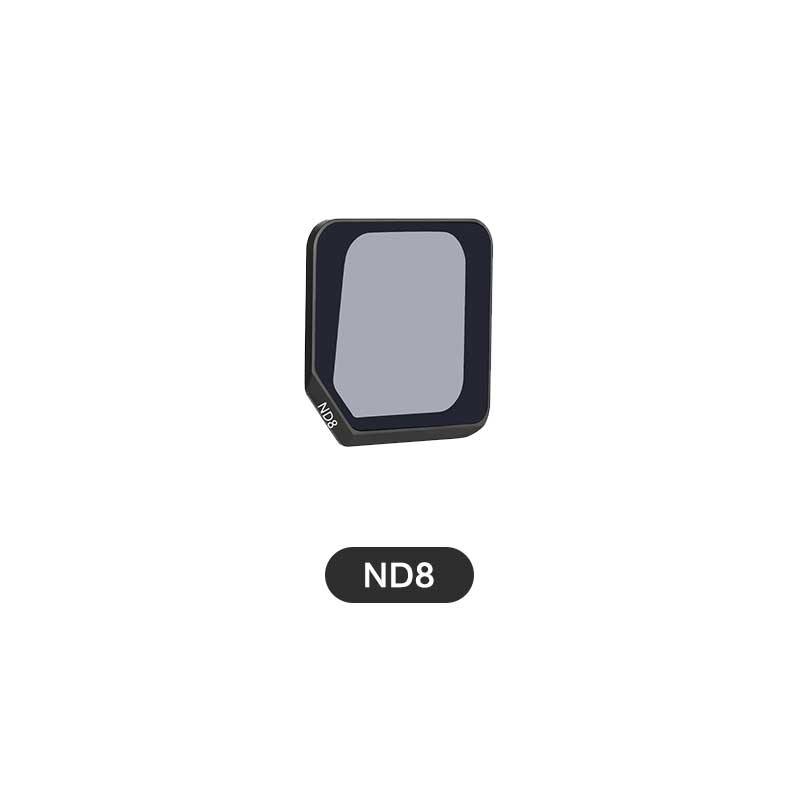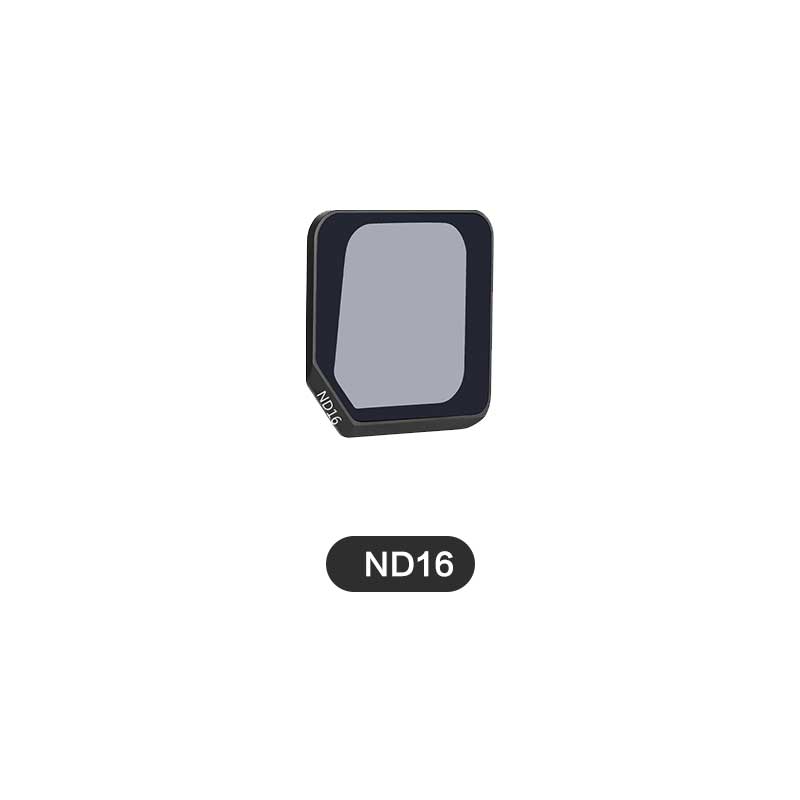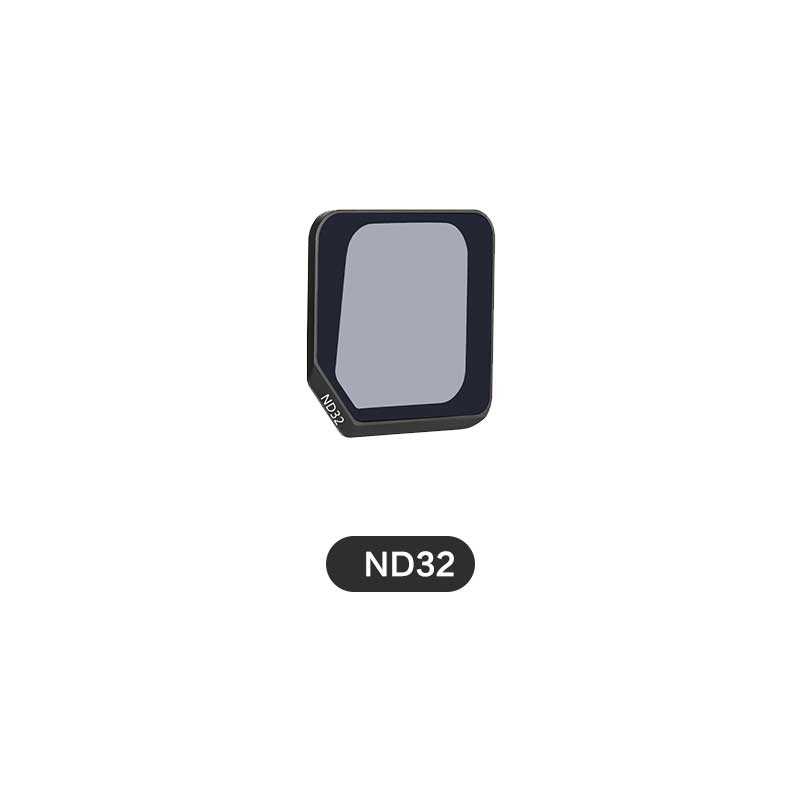 The ND4 filter helps to slow down the shutter speed by 2 f-stops. This is excellent for capturing crystal-clear photographs when the weather is overcast or fairly cloudy, with lower daylight.ND8 filter to reduce the amount of light hitting the camera sensor, which slows down the camera's shutter speed by 3 f-stops. This is extremely helpful in capturing realistic and sharp images, especially in cloudy daylight conditions.The ND16 filter to decreases the amount of light entering the drone camera lens by 4 f-stops. This is helpful in balancing the image perfectly and capturing sharp footage in normal daylight conditions. Apart from slowing down your shutter speed, the ND filters are also effective in avoiding the unwanted effect which is often seen in footages captured without ND filters.The ND32 filter is ideally suited for very bright and sunny daylight conditions.The filter cuts light falling on the sensor by 5 f-stops which is immensely helpful to remove the 'Jello' effect seen due to the camera srolling shutter and give a natural blur motion to the footage .
Huake Technology – is a professional photography filter manufacturer, including filters for DJI drones, action cameras, cameras and cameras. The introduced filter is small in size and light in weight, which is more convenient to carry when going out for shooting, and can be applied to different scenes. Make our life better. The company was established in 2015. We have a design team to meet customer requirements. From design to sale to control by us.
Contact Person:Yang Cong
Telephone:+86 15882260738
Email:yangcong5630275@gmail.com
Disclaimer: This article is reproduced from other media. The purpose of reprinting is to convey more information. It does not mean that this website agrees with its views and is responsible for its authenticity, and does not bear any legal responsibility. All resources on this site are collected on the Internet. The purpose of sharing is for everyone's learning and reference only. If there is copyright or intellectual property infringement, please leave us a message.