Sinoboom Will Grandly Participate in the 2022 Changsha International Machinery and Equipment Cloud Exhibition!
The 2022 Changsha International Machinery & Equipment Cloud Exhibition and Cloud Sales will be opened on December 8, 2022, lasting for 6 months. The exhibition is under the guidance of Changsha Exhibition Management Office, hosted by TVZone, organized by China Vlian and associated by Gtrade365.
As a medium and long-term planning and management unit responsible for the development of the city's convention and exhibition industry, Changsha Exhibition Management Office has always anchored the overall goal of "building a national convention and exhibition city with global influence", and adhered to the coordinated development of pandemic prevention and control and the economy of convention and exhibition. The cloud exhibition and cloud sales is to empower the real economy with digital exhibitions, aiming to create a new exhibition mode of cloud exhibition and cloud sales, and establish a new driving force and new advantages of the "strong province strategy"and to promote high-quality development of economy and society.
Hunan Sinoboom Intelligent Equipment Co., Ltd. is a technology pioneer in the aerial work platform industry in China. At present, it has six series of aerial work platforms, namely, self straight arm, self curved arm, self scissors, spider, vehicle mounted and sleeve type. The operating height of the products ranges from 6-48 meters, with a complete range of products and rich varieties and specifications. This time, Sinoboom, pursuing new heights all the time, will also appear in this Cloud exhibition as an exhibitor. What outstanding products will they introduce and display on this international online platform? It is worth expecting.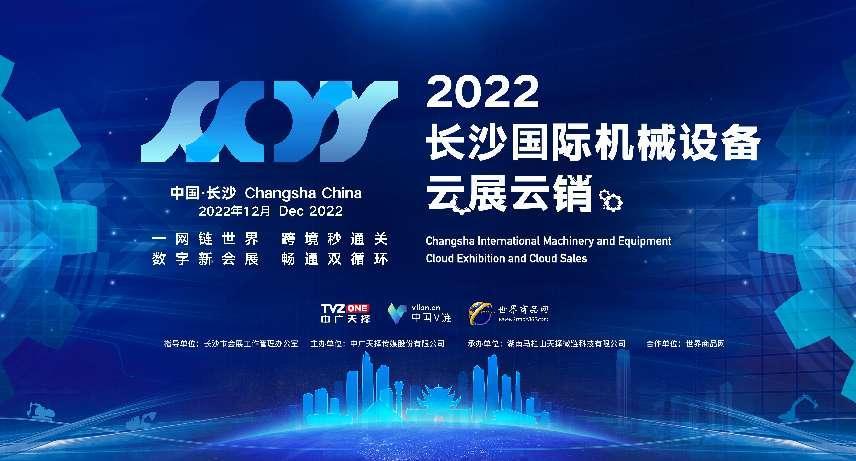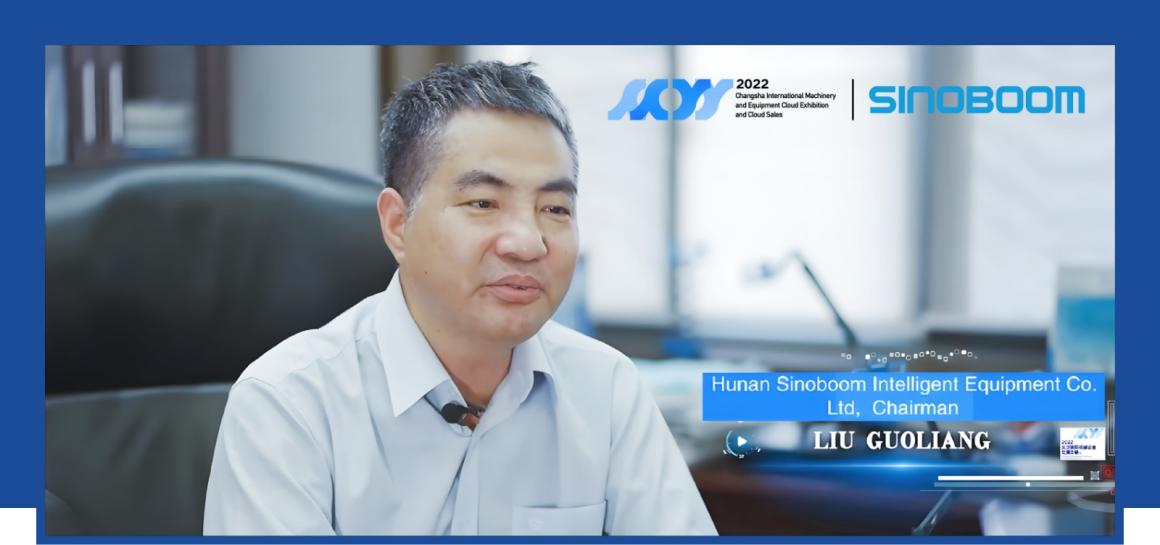 Liu Guoliang, the chairman of Hunan Sinoboom Intelligent Equipment Co., Ltd., said proudly, "I think Changsha has several advantages. The first is that it gathers talents in the engineering machinery , and the second is that the supporting capacity of the engineering machinery industry circle is second to none."
The exhibit scope of the cloud exhibition and cloud sales includes 12 categories such as machinery: engineering machinery, construction machinery, mining machinery, raw material mining and processing, building materials machinery, emergency equipment, parking equipment and facilities, commercial vehicles, supporting parts and consumables, and equipment: agricultural equipment, power and energy equipment, production equipment, and special equipment. At that time, more than 600 exhibitors and 200 purchasers will be invited to participate in the event, and the transaction amount is expected to exceed 10 million US dollars.
The cloud exhibition and cloud sales will comprehensively demonstrate the new achievements, new pattern and new look of the machinery and equipment industry, and help the industry develop with high quality. We sincerely invite you to join us to build an international network, seek business opportunities and achieve win-win cooperation, and jointly compose the beautiful chapter of this grand event!
Contact Information:
Contact Person: Ms. Amy Yan
Mobile/Whatsapp: 13922105608
Website: https://cscm.vlian.cn
Disclaimer: This article is reproduced from other media. The purpose of reprinting is to convey more information. It does not mean that this website agrees with its views and is responsible for its authenticity, and does not bear any legal responsibility. All resources on this site are collected on the Internet. The purpose of sharing is for everyone's learning and reference only. If there is copyright or intellectual property infringement, please leave us a message.